Sensors displayed on your own custom site maps 
Door-open detection and alerts
Group-texting with alarm alert messages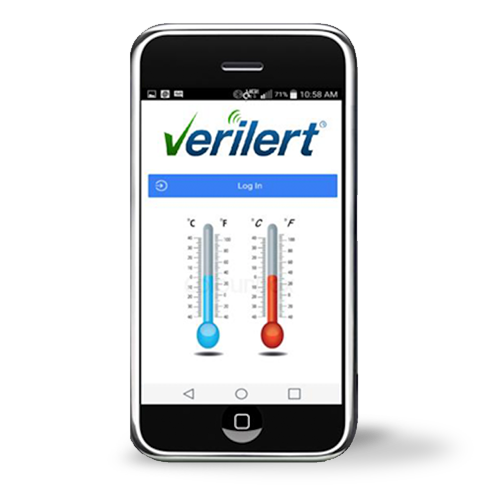 Manual unloads are gone forever with 100% wireless and fully automatic uploading to Florida Shots!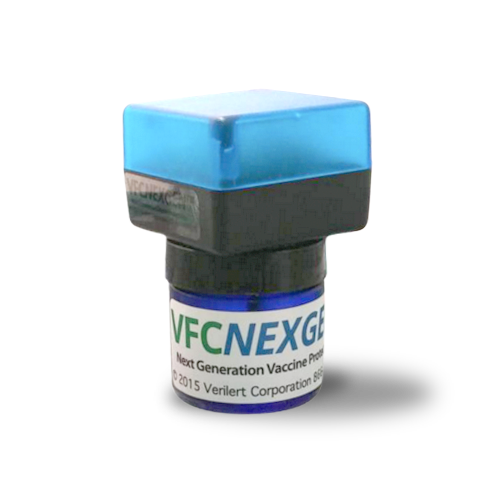 Lifetime calibrations 
Lifetime battery replacement
Lifetime Warranty
Eliminate false alarms during busy hours and sanitation schedules
POSITIVE ID when a sensor is physically inspected (or forgotten)
Plug-n-Play – We set everything up from our central office right here in Florida. Simply plug it in and we do the rest.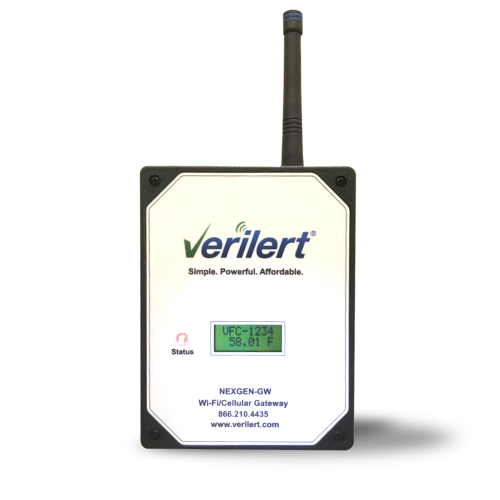 Displays up to 10 sensors
Comes with a backup cellular connection  
Cellular is necessary in order to receive power-outage notifications
Free advanced replacements and free return shipping
Lifetime Warranty
EXCEPTIONAL BENEFITS CRITICAL TO YOUR FACILITY
Reduce your risk of vaccine loss, cost, and compliance violations
Automate and simplify your temperature compliance procedures
Meets and vastly exceeds CDC and FDA specifications
Continuous real-time off-site data storage and protection.
Wire-free probes eliminate tangles and ice buildup on leaky doors.
Unmatched protection, peace-of-mind, and enhanced compliance
Confirmed alerts and responses with VeriFi™ technology
Low-cost risk management solution & ensures vaccine viability.
The strength of all Verilert solutions lies within the Verilert cloud. This approach adds another dimension to the previous capabilities of user-based on-site equipment and vastly exceeds the performance of any other single system. The result is a functionally rich and powerful, yet continually evolving solution, assured to adapt to the growing demands of tomorrow.
VFCNEXGEN™ is the only patent-pending temperature management solution of its kind designed to detect problems with your refrigeration system faster than any other existing technology.
Dual-Sensing Technology
Measures slow-changing glycol temperature per CDC requirements
Measures fast-changing air to detect refrigeration system problems quickly
100% Wire-free probes eliminate tangles and ice buildup from leaky doors
Automatically detects when freezer/refrigerator doors are open
Never change batteries or worry about re-calibration.
Replacements shipped automatically when re-certification is due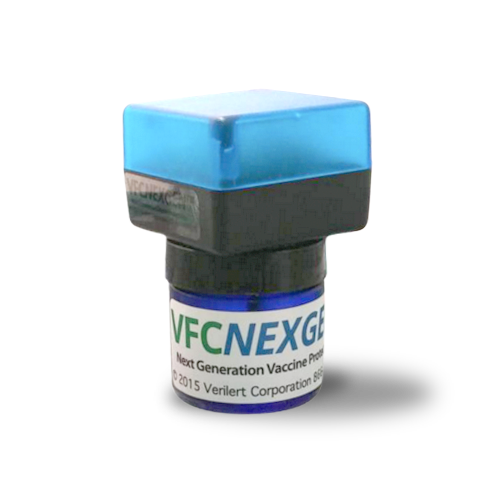 614 East HWY 50, Unit 187, Clermont, FL, US
Contact US / Request a Quote
Please be thorough and accurate.
Starter Kit
Starter Kit299.00
1 Sensor $25.00 /Month
2 Sensors $29.95 /Month
1 Gateway Included
FREE LIFETIME CALIBRATIONS & BATTERY REPLACEMENT
CELLULAR CHARGES INCLUDED
2 Gateways
2 Sensos $45.00
Cellular Service
Lifetime Sensor calibrations & battery replacement
Unlimited projects
Unlimited users
Unlimited tasks
Premium support